Rice production is crucial to the development of sustainable agriculture, rural development and poverty alleviation. In China, rice is one of the major food crops, with largest cultivation areas, biggest total output and highest yield. Rice is the staple food for over 65% of the Chinese population. China's rice output accounts for nearly 40% of the world's total, ranking first worldwide. Therefore, rice cultivation holds a strategic position in China. As agricultural mechanization started from the production of grain crops, especially rice, the applications of smart agricultural machinery in rice cultivation gives a picture of the development of digital agricultural machinery technology in China.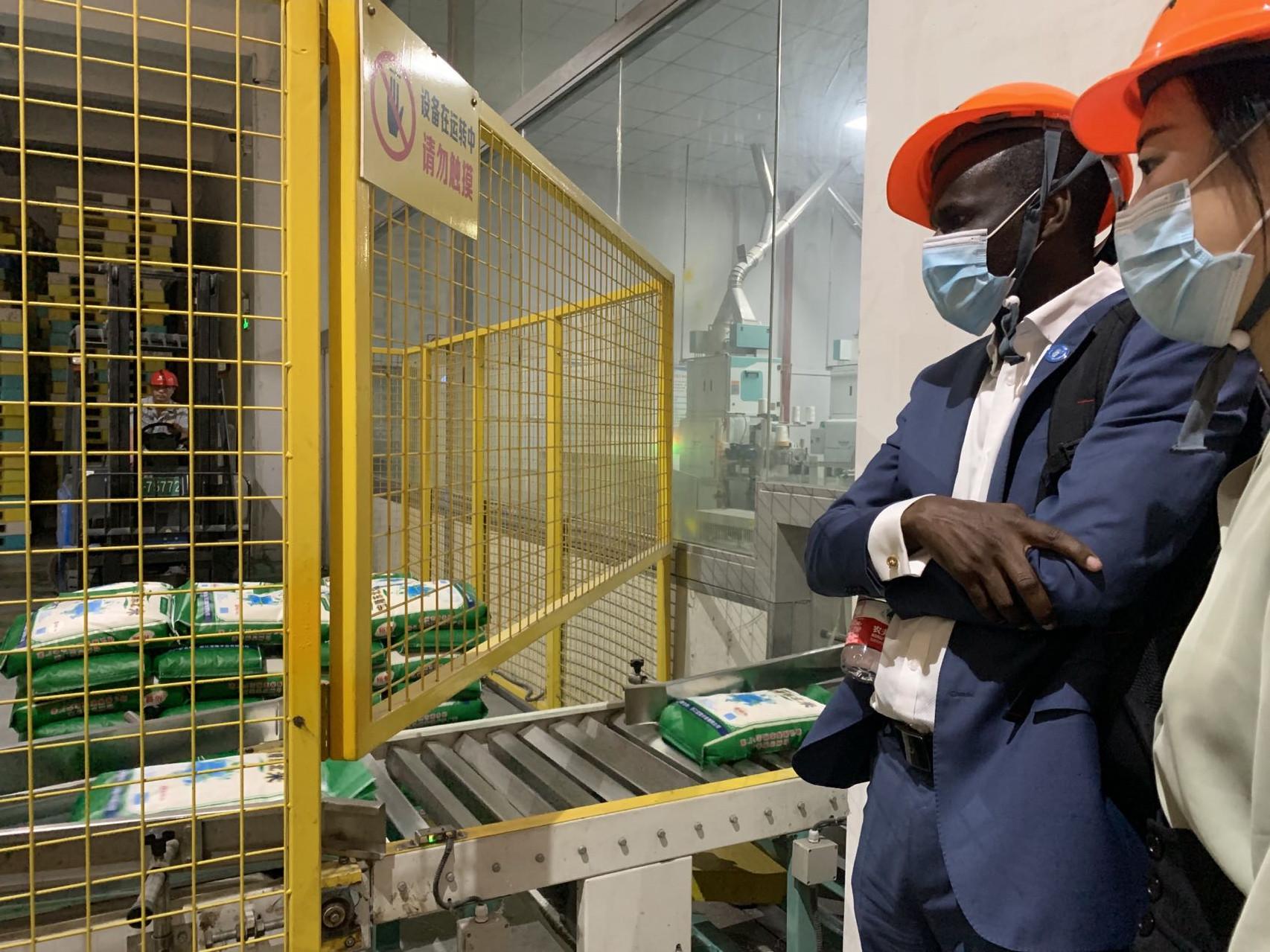 Since the 1990s, satellite navigation technology has been applied to agricultural machinery in some foreign countries. Smart agricultural machinery in China emerged around 2010. With technological revolution and industrial transformation, a large number of well-known agricultural equipment manufacturers have been breaking into frontier fields such as advanced agricultural equipment manufacturing, agricultural Internet of Things, agricultural big data and agricultural robots. Digital agricultural machinery now has more diverse varieties, improved functions and more stable performance. For example, cutting-edge products for rice cultivation such as rice transplanters, plant protection equipment and harvesters have been rolled out, covering the entire process of rice cultivation from plowing and planting to management and harvesting. These machines are now being applied on an ever-expanding scale.
Plowing: In recent years, Chinese enterprises have made significant breakthroughs in the innovation and development of smart tractors, and successively developed unmanned smart tractors with such features as autonomous path planning and autonomous operations. Their key operating parameters can be monitored throughout the process and recorded in the backend, and there is an alarm system to guarantee efficient, stable and safe operations. In the future, smart tractors are expected to develop in two directions. First, hydromechanical continuously variable transmission (HMCVT) technology will be further applied to satisfy the needs of operations on large fields and with heavy loads. Second, they will be increasingly powered by new energy to meet tightened carbon emission requirements.
Sowing/Transplanting: Due to climate conditions, planting systems and other factors, regions that adopt rice-wheat rotation or double rice cropping systems all face problems in cropping modes. The optimal planting time of rice is short, so is the suitable leaf age for machine transplanting. Since transplanting is labor-intensive, smart rice transplanters, especially unmanned transplanters, offer an effective solution to a large extent. With the help of automatic path planning and autonomous navigation, work can be fulfilled by a single person in loading seedlings with high operational quality which enables the consistency of planting depth and row spacing so that proper planting density can be achieved, better chance of seedling survival can be attained, and ultimately high yields can be realized. In 2019, China successfully developed the first full-fledged unmanned smart rice transplanter, which has already been put into production. Currently, smart rice transplanters are moving from six rows to eight rows, and satellite navigation assisted driving systems are being increasingly applied to ordinary rice transplanters.
Plant protection: Traditional mechanical plant protection methods have various drawbacks such as skin exposures, uneven spray and overspray, which not only harm human health but also lead to air, water and soil pollution. These problems can be solved by adoption of smart plant protection equipment. Electric multi-rotor plant protection UAVs boost operational speeds, cause no harm to seedlings and avoid contact with human skin. At present, the maximum load capacity of homegrown plant protection UAVs is 40L, and the plant protection UAVs developed by some Chinese enterprises have been widely used for pesticide and liquid fertilizer spraying operations for different crops. Precision pesticide application technology has been used in more than 60,000 villages in China. Compared to plant protection UAVs, smart self-propelled plant protection machines that have emerged in recent years have better atomization effects, less spray drift and more accurate boundary control. In the future, smart plant protection equipment will feature greater load capacity and more accurate control of droplets.
Harvesting: Rice harvesting involves unfavorable conditions, complex operating scenarios and heavy labor. Equipped with various sensors, collectors and other devices, smart rice harvesters have higher operational efficiency and a higher degree of match with crop production, and can synchronously collect such parameters as yield and moisture content, which can provide valuable data for subsequent cultivation, grain drying and processing. In the next two to three years, loss reduction and other technologies will be further improved.
Excerpt from: Sci-Tech Empowering Rural Transformation Report 2022: Digital Technology Empowers Agricultural Value Chain Development
Category
Smart Agricultural Machinery in Rice Cultivation
Contributor
Smart Agricultural Machinery in Rice Cultivation
Country
Technical Solution