Shijingis a traditional village famous and prosperous for jasmine flowers. By promoting the digitalization of the jasmine industry, beautiful jasmines bring a better life to the residents in Shijing Village, Hengzhou City. Known as "the capital of jasmine flowers", Hengzhou is the world's largest jasmine flower production and jasmine tea processing center whose output accounts for more than 80% of China's total and over 60% of the world's total. Shijing Village is the heart of the jasmine planting area in Hengzhou, with an area of about 300 hectares and more than 5,400 farmers, producing 5,000 tons of jasmine flowers in 2020.
Shijing Villagehas used the "digital Jasmine" platform to trace the quality of jasmine products and strictly control the quality and safety. In 2018 and 2019, the availability rate of key technologies for the quality and safety of jasmine production, the coverage rate of unified control of diseases and insect pests, and the qualified rate of sampling inspection of jasmine tea all reached 100%. Strict supervision has guaranteed the quality improvement of the jasmine industry.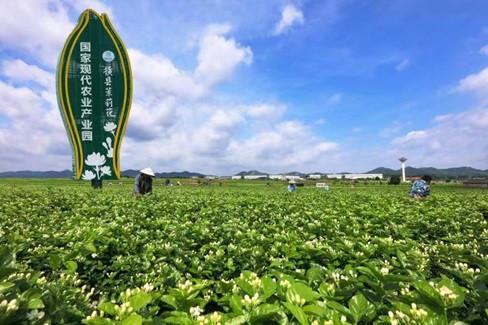 Taking advantage of Hengzhou City as a national comprehensive demonstration county for e-commerce in rural areas, local e-commerce enterprises and village-level service stations enormously expand jasmine tea products sales.
Through technological innovation, jasmine wine, jasmine cakes and other products have been produced, extending the jasmine industry chain. As a result, the "1+9" industry belt has taken shape, i.e., jasmine plus scented Tea, potted plants, food processing, tourism, daily necessities, catering, medicinal, sports and health care. Employing the tourism resources of the village, Shijing Village, hailed as "China Jasmine Garden", has bolstered the "cultural tourism economy" and guided villagers to participate in tourism services, sales of agricultural products and other businesses to obtain operational benefits.
Excerpt from: Sci-Tech Empowering Rural Transformation Report 2022: Digital Technology Empowers Agricultural Value Chain Development
Category
Digital Jasmine Traceability and E-commerce: The case of Shijing Village
Contributor
Digital Jasmine Traceability and E-commerce: The case of Shijing Village
Country
Case Study