Xiping Town, located in Anxi County, Quanzhou City, Fujian Province, covers an area of 145.5 square kilometers and governs 27 administrative villages (communities) with a total population of about 65,000. Anxi County is the birthplace of Tieguanyin, the world-famous Oolong tea. The village has given birth to significant cultural and agricultural heritage. It is the core site for preserving the tradition of cultivating Tieguanyin tea, and has also been designated by FAO as a site of Globally Important Agricultural Heritage Systems (GIAHS).
As of 2021, 60,000 mu of ecological tea plantations had been built in Xiping Town, with an annual tea output of 50,000 tons, and over 90% of the working population engaged in tea-related industries.
Since 2017, Anxi County has made active explorations in digital management of tea plantations. Xiping Town has used IoT devices to monitor the environment and pest situation in its smart tea plantations. A smart pest control system has been developed to effectively monitor and control the threat of pests to the tea leaves. In addition, a miniature, automated meteorological station has been established, which enables the farmers to stay on top of the weather conditions of the mountainous plantations.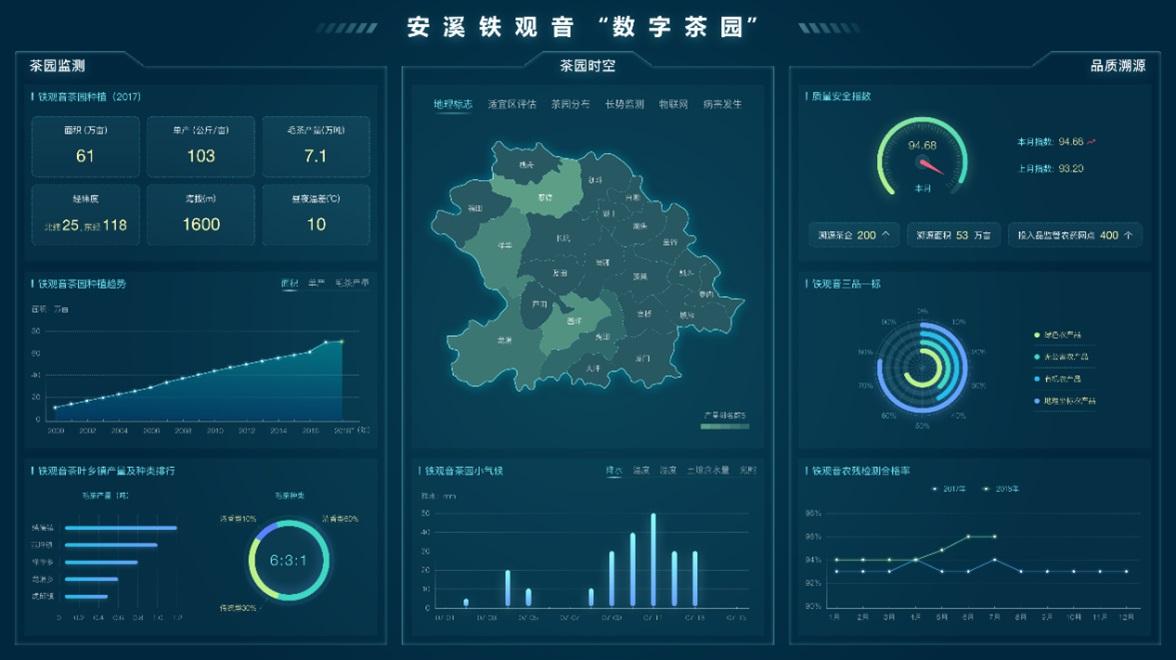 The ERP production data system has been applied for dynamic surveillance and smart production, facilitating clean, continuous, smart and standard processing. Generally speaking, to improve the quality of tea, it takes a combination of three factors: right time, right place and right person. In the past, it all depended on the personal management experience of farmers. Now, farmers of smart tea plantations can digitally manage and analyze the ecology in tea plantations and the tea processing process to improve the quality of tea.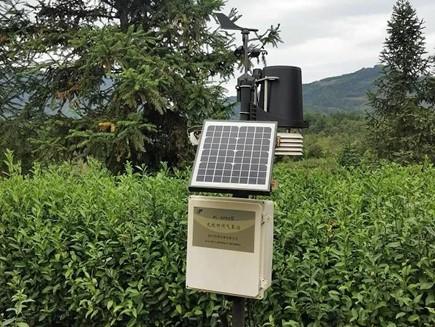 Through the quality and safety traceability system for agricultural products promoted by theFujian Provincial Department of Agriculture and Rural Affairs and the "digital tea industry cloud platform" launched by Anxi County, Xiping Town has integrated data on the "digital landmark supervision platform", "county-wide agricultural materials supervision and logistics tracking platform" and "QR code platform for the tea capital trading market". Thus, it has established a tea safety and quality management mode featured by traceability of production processes and quality management and accurate product recalls.
Excerpt from: Sci-Tech Empowering Rural Transformation Report 2022: Digital Technology Empowers Agricultural Value Chain Development
Category
Digital Technology Empowers Tieguanyin Tea Industry Development
Contributor
Digital Technology Empowers Tieguanyin Tea Industry Development
Country
Case Study