E-commerce helps local specialities from mountainous areas go wider: Longnan City, Gansu Province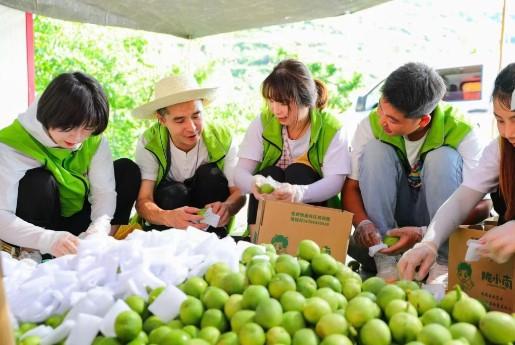 From 2019 to 2020, Longnan City of Gansu Province provided rural training on e-commerce for 29,000 participants, benefiting 45,000 smallholder farmers and rural residents. E-commerce training enhanced to highlight regional experience and correspondently improved quality, efficiency and structure of agricultural production, propelled establishment and development of e-commerce service system in countryside. Eventually it contributes to the continuous growing of rural development as well as the value chain.
Longnan City proactively encouraged and organized trainings on e-commerce knowledge and e-business management skills. The City government established a talent tool of e-commerce lecturers, and deployed experts on e-commerce from public and private sectors to conduct various training activities. For example, the City set up E-commerce Expert Station by inviting well-known experts in the country as advisors or tutors for farmer training. Also established was a human resources online platform for e-commerce training. Experts from the local bureau of commerce, and local bureau of agriculture and rural affairs are invited, along with other government agencies to deliver policy-related trainings on e-commerce.
Diversified training themes. The City government organized trainings on various themes and topics in different formats, such as tiered trainings, theory and policy lectures by professionals, systematic training programs, and online training for e-business management, and brand building for agro-produce and local specialities.
Ad hoc training. The examples include live streaming e-commerce, key talent training, live streaming e-commerce training for first secretaries and officials fielded in villages, and cross-border e-commerce key talent training.
Special talents fostering. In 2015, Longnan E-Commerce Vocational College was established in an effort to foster entrepreneurship on e-commerce, which is much encouraged to support sideline with local poverty alleviation.
Talent pool and business incubation. The City has carried out the E-commerce Talent Pool Program and Young E-commerce Talent Incubator Program to nurture talents with managerial capacity and operational skills, attracting rural youth to shape a highly competent group of pragmatic talents.
Excerpt from: Sci-Tech Empowering Rural Transformation Report 2022: Digital Technology Empowers Agricultural Value Chain Development
Category
Digital Technology Empowers Smallholder Value Chain in Western China
Contributor
Digital Technology Empowers Smallholder Value Chain in Western China
Country
Case Study