E-commerce gives impetus to high-quality development: Wugong County, Shaanxi Province
Recent years witnessed the vigorous booming of rural e-commerce initiative in Wugong County of Shaanxi Province, on purpose of supporting the targeted poverty alleviation and rural vitalization. The initiative helped ensure a stable income for low-income people, reinforce the achievements on poverty alleviation, while fostering new e-commerce pattern which leads to poverty alleviation motivated by more consumption needs. Despite the COVID-19 pandemic, e-commerce sales surged to RMB5.059 billion in 2021, playing a vital role in increasing farmers' income and stimulating rural consumption.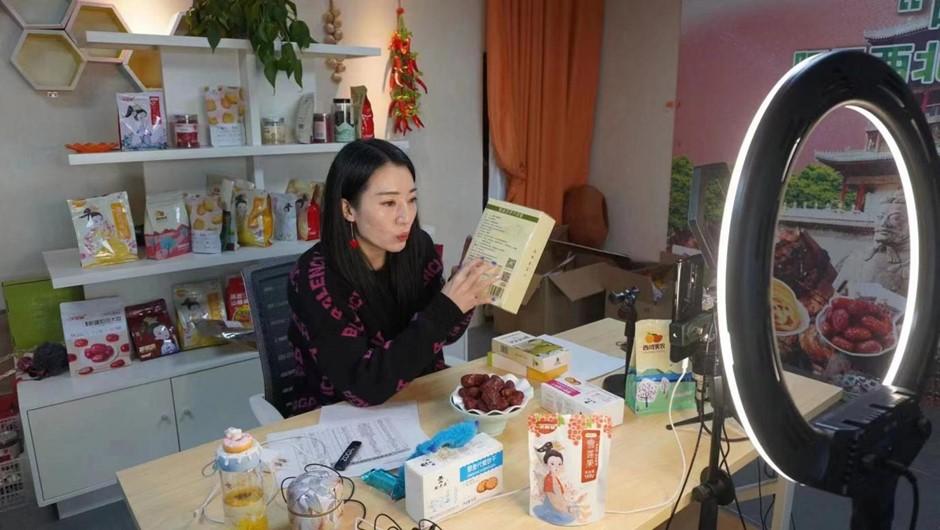 An influencer at a live streaming base in northwestern China
Wugong County invested RMB10 million to build a live streaming base in northwest China, serving as a centre for training and business incubation by displaying and marketing of agro-produce and local specialties through live streaming e-commerce. The base has attracted a cohort of e-commerce platforms and is now home to over 580 merchants. It has incubated a number of influencers and farmer live streamers who now use mobile phones as a new "farm tool", opening up new channels for online sale of agriproducts and local specialties.
A total of 91 online and offline training sessions on e-commerce have been organized in the county, with 186,600 participants. The county joined hands with Shaanxi Provincial Committee of the Communist Youth League of China to launch the "Qing Tao Yun Ke" e-commerce talent training program. So far, over 20 school-enterprise cooperation agreements have been signed, a college-based operations team of about 6,000 people has been built, and 20,000 college students have engaged in e-commerce practices.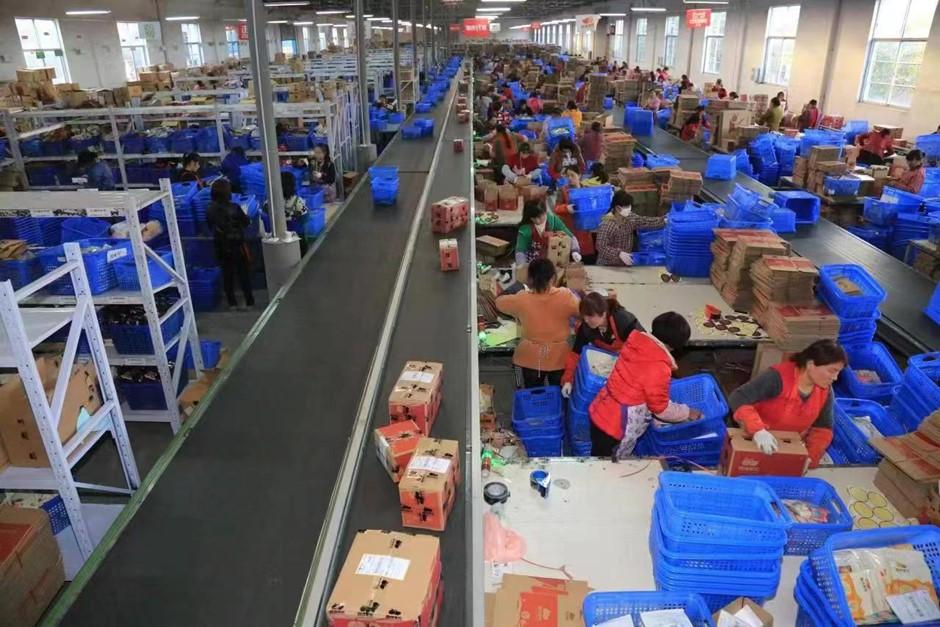 Staff packaging agriproducts in preparation for shipment in Wugong County
Aimed at supporting poverty alleviation through consumption, e-commerce has connected the market and producers, promoting agricultural production to shift from "sell what is grown" to "grow what market needs." Management of cropping, quality control, packaging and transportation has been further strengthened. A total of 298 products in nine categories from 92 enterprises have been most state-recommendable for poverty alleviation. By marketing products grown by low-income households to support poverty alleviation, e-commerce has effectively promoted the development of agricultural value chain.
Excerpt from: Sci-Tech Empowering Rural Transformation Report 2022: Digital Technology Empowers Agricultural Value Chain Development
Category
Digital Empowerment Contributes to Poverty Alleviation
Contributor
Digital Empowerment Contributes to Poverty Alleviation
Country
Case Study