I. Project Overview
Rocky desertification refers to the loss of surface soil due to soil erosion, exposure of basement rocks, the loss of land's value in agriculture, and environment and ecosystem degradation. In China, rocky desertification is concentrated in eight southern provinces. Among them, 91 counties (cities/districts) in Yunnan, Guangxi and Guizhou are hardest hit, with 78,000 square kilometers of land falling victim to rocky desertification, accounting for 65% of the country's total rocky desertification area. Due to severe soil problems including erosion, infertility and poor water and nutrient-holding capacity, crop yields in regions affected by rocky desertification are low, and the income of local farmers is only 59% of the national average.
Tianfang Village, which is located in Xingyi City, Qianxinan Buyi and Miao Autonomous Prefecture, Guizhou Province, was nicknamed "rocky den" due to the severe rocky desertification it has experienced. To help the village prosper, the Chinese Academy of Tropical Agricultural Sciences took the lead in establishing a demonstration center in the village to combat rocky desertification. The project team guided farmers to plant mangoes and macadamia nuts, grow high-yield and high-quality forage in fruit orchards, and practice small-scale captive breeding. It helped the village develop an efficient, circular and green development model in which the villagers plant fruits trees on the mountains, grow herbal plants on rocky lands, sow grass seed on the ground, feed livestock with the grass, and fertilize trees with manure as organic fertilizer. As of 2021, the whole village was lifted out of poverty, with per capita income increasing by RMB3,800; great progress was made in ecological restoration, and the living environments were significantly improved. All this shows that the development model has delivered great ecological and economic benefits to the village.
Figure 1. Mode of production and products in rocky desertification areas

Figure 2. A comparison of fruit yield before and after the transformation of production modes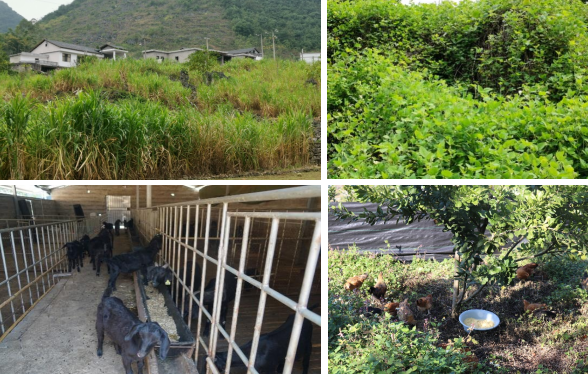 Figure 3. Integrated forage-livestock system in the new production mode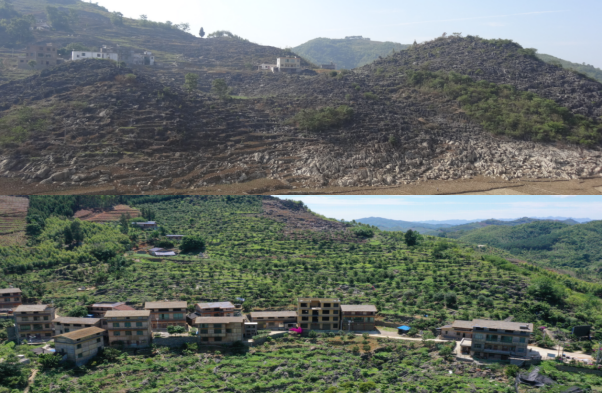 Figure 4. A comparison of the village before and after the project was launched
II. Project Development Model
The tropical fruit tree/forage ecological cultivation modes are implemented in the village. For the purpose of maximum benefits, different ecological development patterns taking into account farmers' income and the need for rock desertification control and ecological restoration are developed in light of the severity of rocky desertification and local conditions.
The "fruit + forage" pattern is implemented in areas with severe rocky desertification, with mangoes and macadamia nuts selected as the major crops based on an analysis of climate conditions and market prospects. After a screening process on the basis of yield, variety and sales forecasts, the following mango varieties have been selected: Mangifera indica.L.cv.Hongyu, Mangifera indica.L.cv. Jinhuang, and Mangifera indica.L.cv. Guifei. The varieties of macadimia nut selected are: H2 (Macadamia integrifolia 'H2'), OC(Macadamia integrifolia 'O.C'), 922 (Macadamia integrifolia '922'), Macadamia integrifolia 'SSCRI-2', and 788 (Macadamia integrifolia'788'). Fast-growing forage varieties with high ecological value and low management costs have been selected, including Desmodium intortum (Mill.) Urb. cv. Jianfeng, and Vicia villosa var. glabresens. Six easy-to-use mango, macadamia nut and forage cultivation and management technologies are applied. The income from mango cultivation and macadamia nut cultivation per mu (666.7 square meters) reaches about RMB 3,000 and RMB2,800, respectively. Intercropping with forage reduces soil erosion by 30%, which greatly improves the soil conditions and promotes the growth of mango and macadamia nut trees.
The "fruit + forage + livestock" pattern is implemented in areas with moderate rocky desertification. Mango and macadamia nut varieties with good market prospects are selected. Forage varieties with high ecological value are intercropped, for example, Pennisetum purpureum K. Scbumach×P. typhoideum Rich cv. Reyan No. 4, Coix lacryma-jobi L. cv.Diandongnan, and Vigna umbellata L. Breeding goats in pens on a small scale and raising poultry in orchards are implemented. Seven integrated management technologies are developed. This pattern brings an income of over RMB3,200 and reduces soil erosion by more than 50%.
The "fruit + cash crop" pattern is implemented in areas with mild rocky desertification. Coix lacryma-jobi L. cv.Diandongnan, Canna indica L. and other cash crops are intercropped in mango and macadamia nut farms. Two ecological cultivation technologies are applied. This pattern increases farmers' income by more than RMB3,500 per mu, and reduces oil erosion by over 40%.

Figure 5. Overall layout of the project
III. Project Outcomes and Output
Growing featured crops has transformed the traditional production mode, greatly improving the economic and ecological benefits.
Economic benefits: Tianfang Village plants 400 mu of mangoes and 256 mu of macadamia nuts, intercrops 300 mu of leguminous forage in orchards, and has 20 small-scale livestock and poultry farmers. The cultivation technologies increase the yields by 47.36% when they are applied individually, and by 60% when they are used in combinations. Production costs are reduced by more than 20%, and per capita income grows by more than 150% to above RMB5,800, lifting the whole village out of poverty.
Ecological benefits: The transformation of production modes reduces soil disturbance and slows the pace of rocky desertification. Moreover, intercropping leguminous forage in the orchards mitigates the impact of rainfall and provides 5,000 kg of high-quality green manure for the orchards a year, increasing soil thickness by 1cm a year. In 2020, vegetation coverage increased by 33.17% over 2014, the area of severe and moderate rocky desertification decreased by 26.98% (as a proportion of the total area of the demonstration zone), and soil erosion was reduced by more than 74%. The rocky barren lands have been transformed into "lush mountains and lucid waters".
Social benefits: The transformation of production modes resolves the conflict between "production, living and the ecology". The farmers plant fruits trees on the mountains, grow herbal plants on rocky lands, sow grass seed on the ground, feed livestock with the grass, and fertilize trees with manure as organic fertilizer. As a result, the farmers get a higher income, the living environments in the village are greatly improved, and the village, which used to be called "rocky den" for its barren terrain, now exhibits a beautiful landscape of "lush mountains and lucid waters".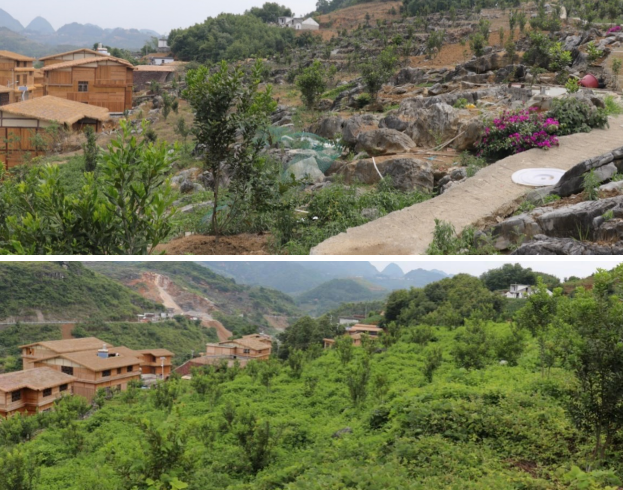 Figure 6. Part of the region before and after the ecological improvement efforts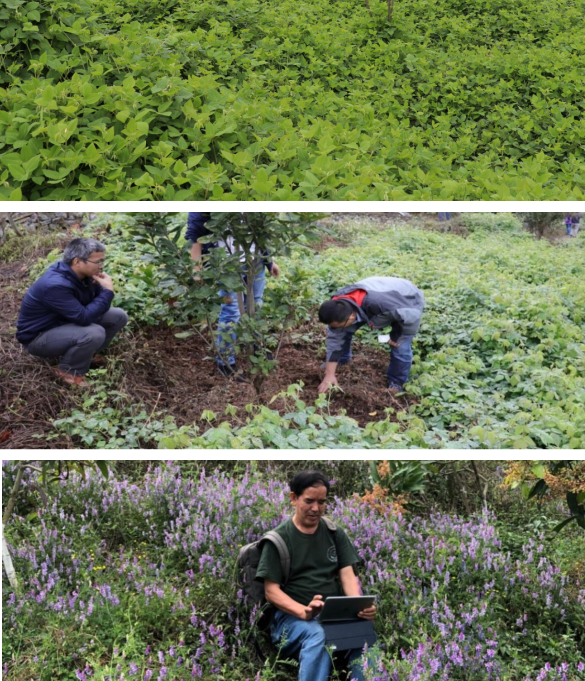 Figure 7. Significant ecological benefits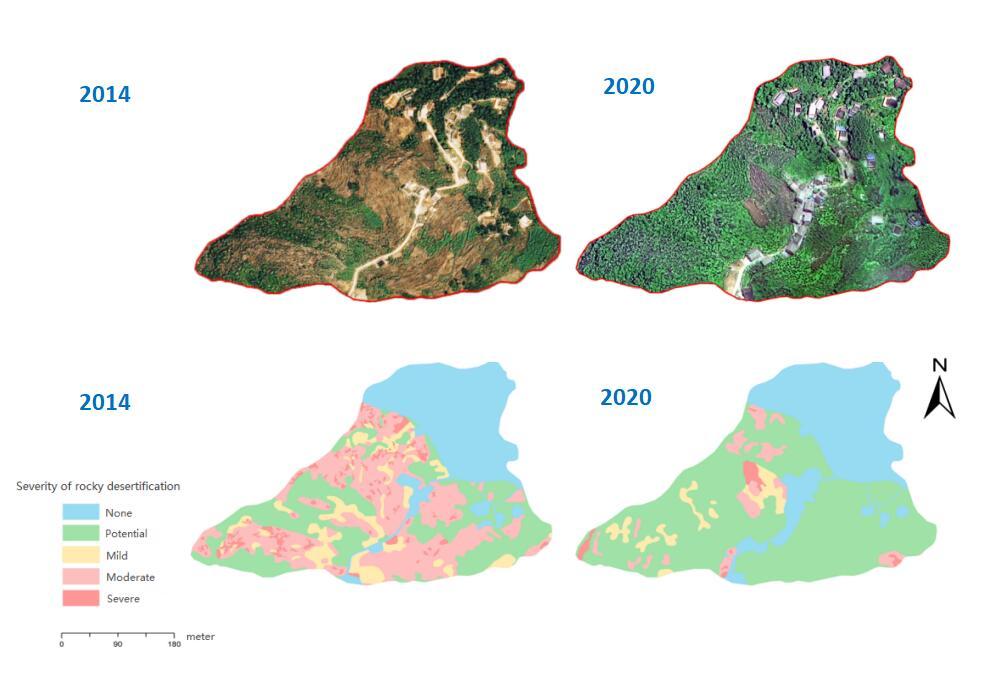 Figure 8. The landscape of the region before and after the ecological development model was introduced
Note: After six years of effort, vegetation coverage in the rocky desertification area increased by 33%, soil erosion declined by over 74%, the area affected by rocky desertification decreased by 27%, and soil fertility improved significantly.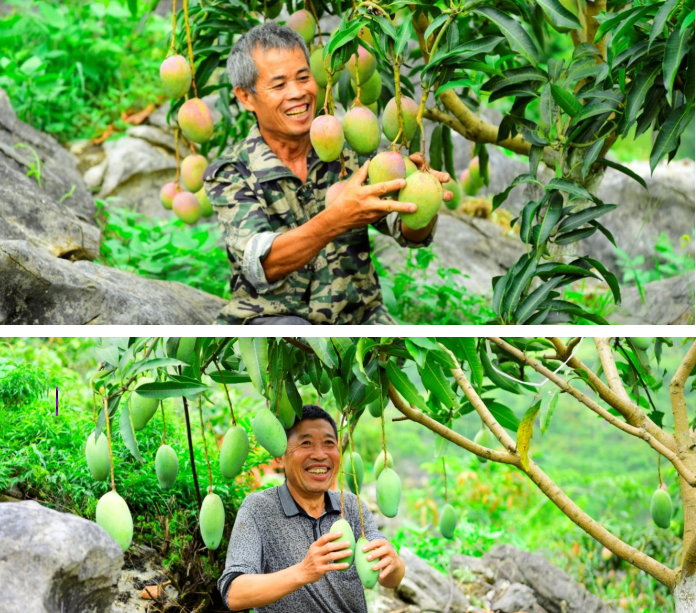 Figure 9. Mango helps local farmers become better-off.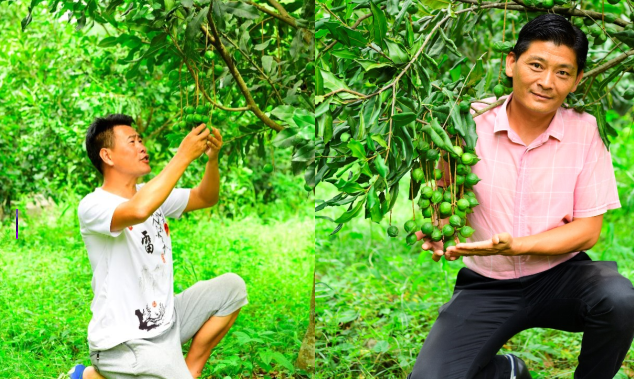 Figure 10. Macadamia nuts help local farmers become better-off.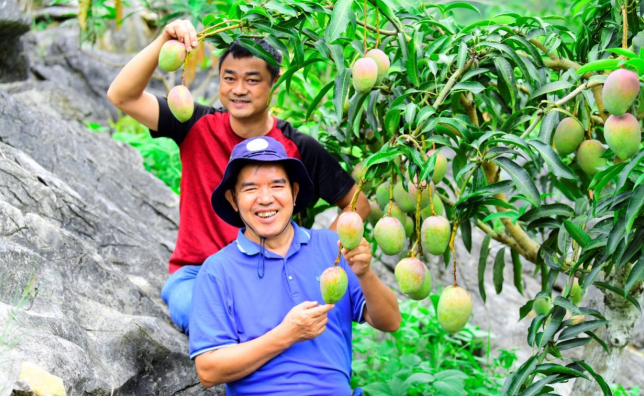 Figure 11. Experts of the China Forage and Grass Research System provide technical guidance.
IV. Implications and Recommendations for Other Countries
The efficient ecological development model implemented in this project takes into account the severity of rocky desertification in the areas concerned. The approaches to variety selection, technology integration and modeling are replicable, and can be promoted in countries and regions prone to rocky desertification based on local climate conditions.

For more information, please contact WFP China COE (wfpcn.coe@wfp.org)
Category
The Rocky Areas' Road to Prosperity: Combating Rocky Desertification in Guizhou's Xingyi
Contributor
The Rocky Areas' Road to Prosperity: Combating Rocky Desertification in Guizhou's Xingyi
Country
Case Study