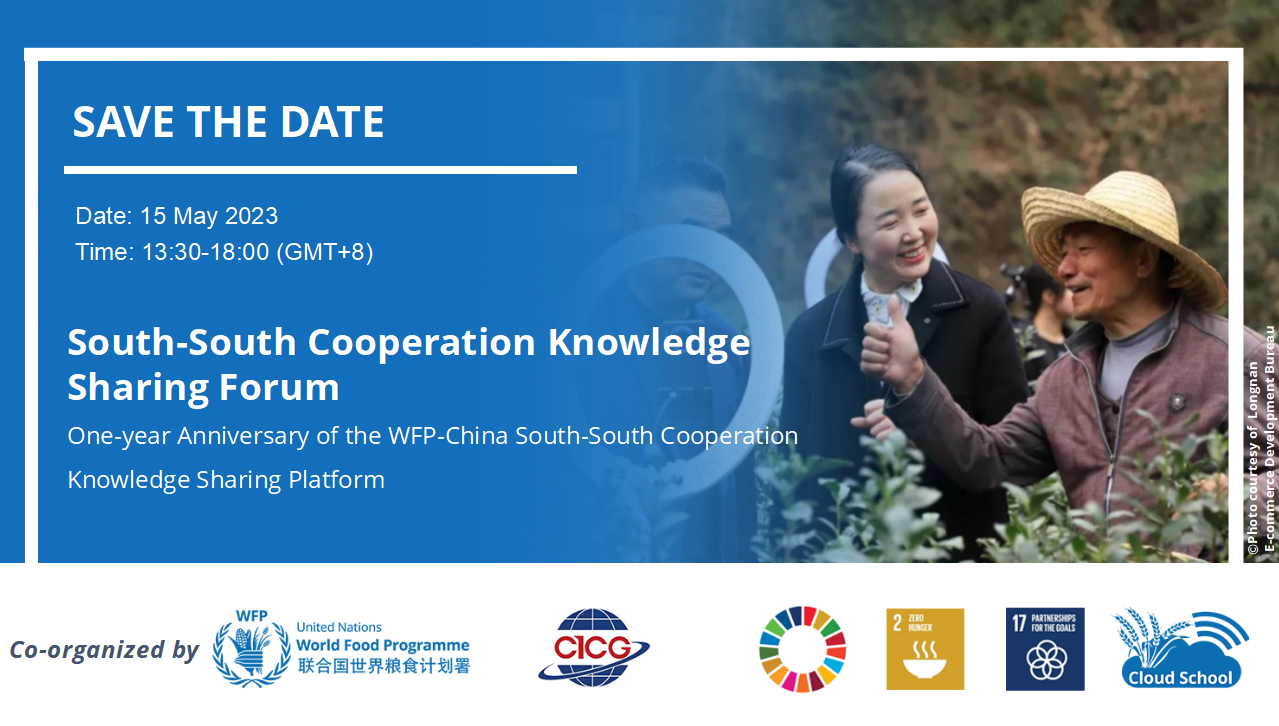 Background and Rationale
While the world is expected to be more united to advance progress towards the UN Sustainable Development Goals (SDGs) for 2030, challenges still remain untacked. For those who support countries to achieve the SDG 2 for Zero Hunger, the tasks are even more daunting. Today our food systems are failing to deliver food security and nutrition outcomes and equitable livelihoods for all. Up to 828 million people went hungry in 2021 and three billion people are unable to afford a healthy diet. The problem is more acute in the face of major shocks and stressors like the pandemic, financial crisis and climate change.
For the past decades, South–South and Triangular Cooperation (SSTC) has been proven an important means for implementing the SDGs. Among many development organizations, WFP is at the forefront to integrate SSTC into its global strategy for food security and nutrition. WFP Centre of Excellence for Rural Transformation (WFP China COE) is part of the strategy, and with a more specific focus on facilitating knowledge sharing in this process. A move to this end is the launch of the new version WFP-China South-South Cooperation Knowledge Sharing Platform (www.wfpchinacoe.net) last year.
Taking the opportunity of the first anniversary of the e-platform, WFP together with China International Communications Group, will organize a knowledge sharing forum to explore ways to engaging actors to sustainably share, adapt and implement zero hunger solutions. Two themes will be discussed and explored widely with policy makers, researchers and practitioners in and related to the field:
(1) Resilient food system transformation against climate change; and
(2) Digital empowerment for inclusive development.
Some broad topics, like the role of technology and partnerships in advancing South-South Cooperation for overcoming hunger and poverty, will also be touched on at the forum.
Specifically, the event will explore to
- brief the functions of the knowledge sharing platform and progress outcomes since the launch of the platform and expand access to the platform to potential audience.
- encourage more substantial and innovative knowledge sharing on thematic topics to address SDG2 and SDG17.
- enhance partnership for South-South Cooperation, particularly networking with strategic and technical partners.
Event Arrangement
1. Date and Time
The half-day event is scheduled from 13:30-18:00 Beijing time (GMT+8) on15 May 2023.
2. Language
Chinese-English simultaneous interpretation will be provided.
3. Communication Plan
With technical support from the China Internet Information Center (CIIC), a series of media coverage will be delivered on newspapers, magazines, websites, and social media. A detailed work plan will be developed with deliberate arrangements on the warm-up, the media release and the follow-ups.
4. Follow-up
The event will feed the WFP-China South-South Cooperation Knowledge Sharing Platform and Cloud School courses. Relevant knowledge products including experts' presentations and reference materials will be shared with participants after the event. Further actions will be taken to follow up and concretize valuable initiatives out of the discussion.
Targeted Audience
Participants to the on-site event include representatives from Chinese ministries, research institutes and think tanks, international organizations and NGOs, embassies, private sector and media in China. Representatives from WFP Headquarters, Regional Bureaux, Country Offices and Centres of Excellence will be invited to join virtually.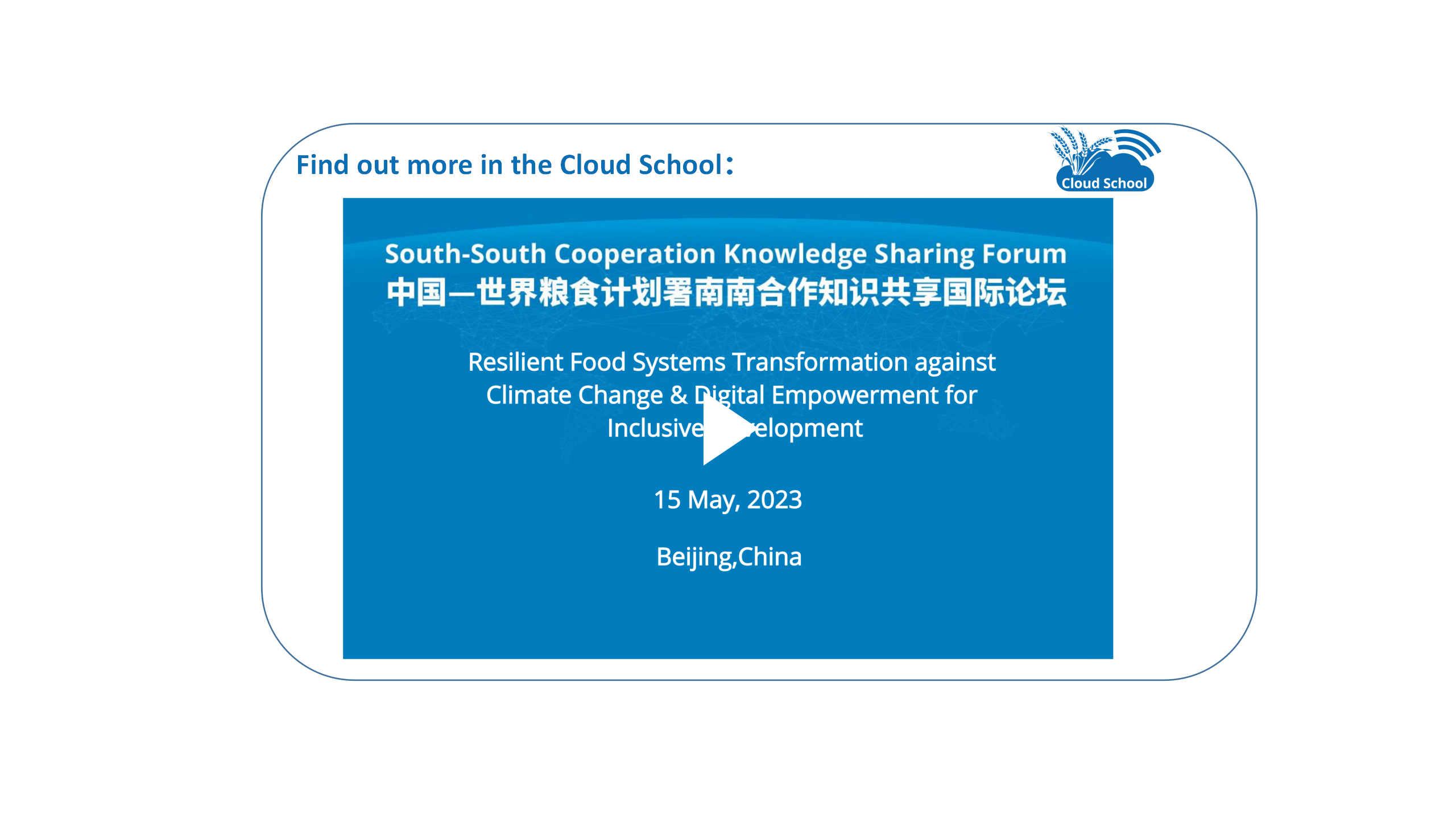 Agenda